J&L Transportation
About Us
The Reasons You'll Choose Us For Your Carrier Needs.
History of J & L
J & L Transportation was incorporated in January 1987 as a distribution, drayage, warehouse, and intermodal service provider. With our customer's support, J&L Transportation has experienced steady conservative growth over the past 27 years. Our commitment is to service our customers effectively and economically. It has always been and will remain J & L Transportation's focus to recognize its customer's needs and fulfill those needs through the highest quality service.
J & L Transportation's principals and management team have extraordinary combined transportation experience. Detailed information on our team and their responsibilities is on the staff page on this website.
Prudent financial management and continued customer satisfaction has made J & L Transportation Arizona's premier intermodal carrier. J & L currently holds memberships in the American Trucking Associations (www.trucking.org), the Arizona Trucking Association (www.arizonatrucking.com), Intermodal Association of North America (www.intermodal.org) and the Uniform Intermodal Interchange Agreement (www.uiia.org).
Current Operations
J & L Transportation operates a green fleet of company owned trucks seven (7) days a week and on a twenty-four hour (24) basis. All trucks are equipped with state of the art communication devices for safe and complete dispatch. J & L's safety and maintenance is handled by its own mechanics at its modern, well-equipped shop to insure the highest standards.
J & L Transportation's freight claims are less than .1% over the last three years. Proper and safe handling of your freight is priority at J & L Transportation.
J & L Transportation Drayage serves all of Arizona, Reno-Sparks, Nevada, and Sonora, Mexico with our 'conscientious care' service. Our Dedicated Truck Load Fleet serves our customers in Arizona, California, Texas, New Mexico, and Nevada. We will continue to expand as we look to serve you more fully in the West!
Mission Statement
J & L Transportation's mission is to help our customers by operating environmentally friendly equipment for the highest quality freight delivery services. We do so by showing great care, attention and industriousness in performing a task or role at our customer's request.  We will strive to achieve extraordinary levels of client satisfaction by employing highly qualified individuals, providing them with a challenging and rewarding work environment responsive to their needs for balance between their professional and personal lives. The entire workforce of employees at J & L Transportation is committed to the fulfillment of our customer satisfaction goals. Everyone here at J&L Transportation understands that by working together, there is nothing we cannot achieve.
Who Are We
Philosphy We Strive For
At J&L Transportation, our employees are our greatest competitive advantage. By focusing on our values, J&L's vision gives our clients' the greatest competitive advantage in Transportation services. J&L core values are Safety, Customer Service, and Honest Business.
J&L Safety: Our goal is to instruct all our staff in the safe operations of equipment to the ultimate goal of allowing ourselves and fellow citizens sharing our roadways to arrive at final destination safe every day.
J&L Serves the Customer: We understand that we are a service business, dedicated to getting our customer the service they require without exception. Consistent with our company values, we will do whatever it takes to get the job done.
J&L Operates an Honest Business: Each day. We strive to be honest and upfront with our customers, venders and fellow employees, and clear about our intentions. We do not mislead our customers, vendors or fellow employees.
J&L Respects Each Other: We speak to each other in a manner consistent with this value. We do not swear, raise our voices or ever conduct ourselves in a manner inconsistent with this value.
Team Members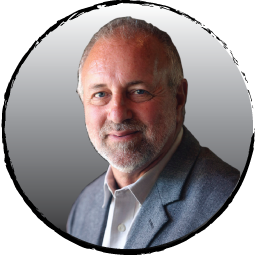 Micheal H. Jimenez
President, CEO, co-founder, principal. Prior to starting J&L Transportation, Mike was involved in the trucking business as a driver, mechanic, and owner since 1972. He is a noted authority on intermodal and drayage operations in the western U.S. and often called upon by industry for advice and counsel. Mr. Jimenez has served as Chairman of the Arizona Trucking Association (2001-2003) and is a member of the Board of Directors and the Executive Committee. He currently serves as Arizona's State Vice President to the American Trucking Associations.

Michael Mojado (Marcus)
Dispatch / Phoenix. New addition to the J&L Team Marcus is now working the dispatch desk alongside Israel. Starting in the transportation industry is a new move for Marcus as he has a background in sales and management.  Marcus also works on his studies in Computer Information Systems at Glendale Community College.  While not at work Marcus is a family man with hobbies dealing with music and sports.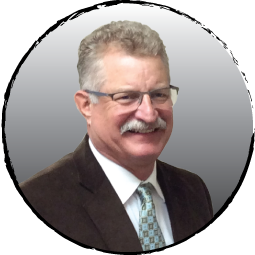 Dennis Love
VP of Operations, Phoenix. Dennis joined J& L Transportation in November of 2015. With over 30 years of experience in Transportation. Including Owner Operator, Sales, Recruiting and Management.   An Arizona Native, Dennis enjoys riding his Harley Davidson, and playing with his Jeep.

Israel Rivera
Dispatch Manager / Phoenix. Israel has a great understanding of the business, started with 4 years driving at J&L Transportation handling all kinds of intermodal, Drayage, and local freight. The move to dispatch came as the business grew, and Israel is now responsible for solving the daily dispatch puzzle. An avid football fan, his team is the Pittsburg Steelers.

Micheal E. Jimenez
Operations: Having grown up in the business there is little that Micheal has not experienced around J&L Transportation. Starting in the shop painting wheels while still in high school, working dispatch for 5 years. Micheal now deals with day to day operations. Micheal also completed his studies in business management at Glendale Community College. Micheal enjoys racing as he drove the J&L racing kart in competitions in Arizona, California, and Nevada, winning numerous titles.

Teresa Cabrera
Office Manager/ Phoenix. Teresa started her career in the transportation industry at the young age of seventeen. In 2004 she joined the J&L team as a part time office assistant while in college and worked her way to management. Today she assists in many aspects of the business. Her experience and knowledge of the trucking industry plays a key role in J&L's day-to-day operations. Teresa enjoys her days off spending time with her family and working on arts and crafts projects.

Julio Corral
Customer Service Representative: New to the transportation industry, Julio joined the J&L Transportation team in April 2016. He currently holds the position of Customer Service Representative, and is responsible for supporting the J&L dispatch team. Julio is a recent ASU undergrad and enjoys his new found free time hiking with family & friends.

Brenda Beltran
One of J&Ls New addition to the team is Brenda. Being here for a short period of time Brenda has grown in the business little by little. Brenda works side by side with Carol in the accounts payable department and is also a big help to the rest of the J&L team.

Karina Sanchez
Customer Service Representative/ Karina is the newest addition to the J&L team.  Karina is new to the transportation industry and hopes to gain more knowledge about it as she deals with her daily task. Daily responsibilities include customer contact via phone and email, processing inbound pre-notifications and order entry, and assisting in dispatch scheduling. Karina enjoys her time off with her outdoors with her family and watching sports.

Carol Carter
Accounting. Beginning her career at J&L as a part time dispatch assistant in early 1992, by late 1992 Carol was a full-time employee. Her responsibilities grew to include daily manifests, billing, and collections. Carol has now been a part of the team for over 20 years. Carol enjoys camping and spending time with her grandchildren.
Kathy Holt
Dispatch Manager / Reno. Involved in the trucking industry for over 45 years, Kathy has spent half of her career in sales and dispatch. She joined the J & L team in 2006 and has grown the business in the Reno / Sparks area with outstanding customer service. Always in motion, Kathy was once a professional race car driver.
Get In Touch With Us
J&L Transportation, Inc.
Phone: (602) 278-9192
Fax: (602) 278-4931
After-Hours: (602) 396-1464
FAQ's
FAQ stands for "Frequently Asked Questions". Below are the most commonly asked questions we have received. If, by chance, your question is not listed please feel free to contact us with your question and we will get an answer back to you as soon as possible.
Q: How can I open an account with J & L Transportation?
A: Go to the 'Downloads' section below and complete the credit application. You can fax or e-mail the completed form to us and we will open your account.
Q: Does J & L Transportation have rate sheets available?
A: Yes, J & L rates are maintained in Excel format and can be faxed or e-mailed per your request. We can also place you on our automatic update e-mail service that avoids any requirements from you. All changes are sent to you without fail as they occur.
Q: What area does J & L Transportation provide drayage service?
A: J & L Transportation serves all three intermodal ramps in Arizona. They include BNSF Phoenix, UPRR Phoenix, and UPRR Tucson. We provide dependable and economical drayage service to all of Arizona, most of Sonora, Mexico as well as Northern Nevada from our Sparks, Nevada service center.
Q: What document requirements are needed to move products into Mexico?
A: All shipment into or out of Mexico will require the services of Custom Brokers. Their expertise allows the proper documents to be prepared to avoid any delays to your shipments. Requirements vary depending on whether it is export or import, shipments in bond and type of products. They also can direct the payment of taxes or duties as determined by the various governments.
Q: How is cargo insured in Mexico?
A: Under Mexican Federal law, all Mexican carriers are limited to the amount of cargo loss to $.05 per kilogram. Most shippers self-insure or purchase at their cost, Inland Marine Insurance policies. Mexican insurance companies will sell cargo policies at about 1-2% of cargo value.
Q: What is a 'Pedimento'?
A: A Pedimento is the Mexican Customs document detailing duties and taxes.
Download or Fill-out the Forms you Need